Introduction
If you have been in the construction equipment industry, you must have heard about backhoe excavators or backhoe loaders. This amazingly efficient machine is also known as the swiss army knife of heavy equipment. It is considered great machinery for digging and excavating projects with different scales or sizes.
You must be thinking that what is the most interesting thing about a backhoe loader? Well, The best and most interesting part about it is that it has one end to remove the dirt and the other to move it. In simple words, you can say that this machine works like magic for any kind of project. You must have seen backhoe loaders on different job sites.
You may face a confusing situation when you need the right equipment for your industry trends and other projects. You may have to decide between choosing an excavator and a backhoe loader. Right? So this article will guide you on the basics of backhoe machines and choosing the right machine for your forestry projects. Continue reading!
What Is A Backhoe Excavator?
A backhoe excavator is more like an excavator but with an extra bucket at its backside. So many backhoe loaders also consist of front loader attachment options. Backhoe loaders are most commonly used for small tasks or medium-scale projects. The rotation range of backhoe loaders is 200 degrees on the left and right sides.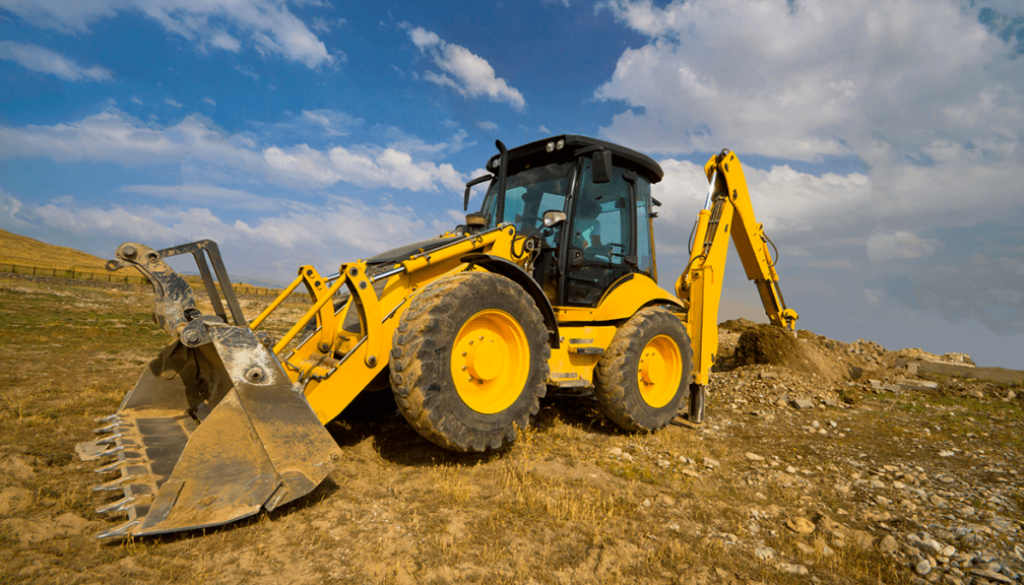 The backhoe has some similarities has those of excavators. But some differences put them in different places. You can check those differences in versatility, size, task specificity, and rotation range. There are stabilizer legs and hydraulic outriggers, which increase the stability of the backhoe loader when handling large-sized loads.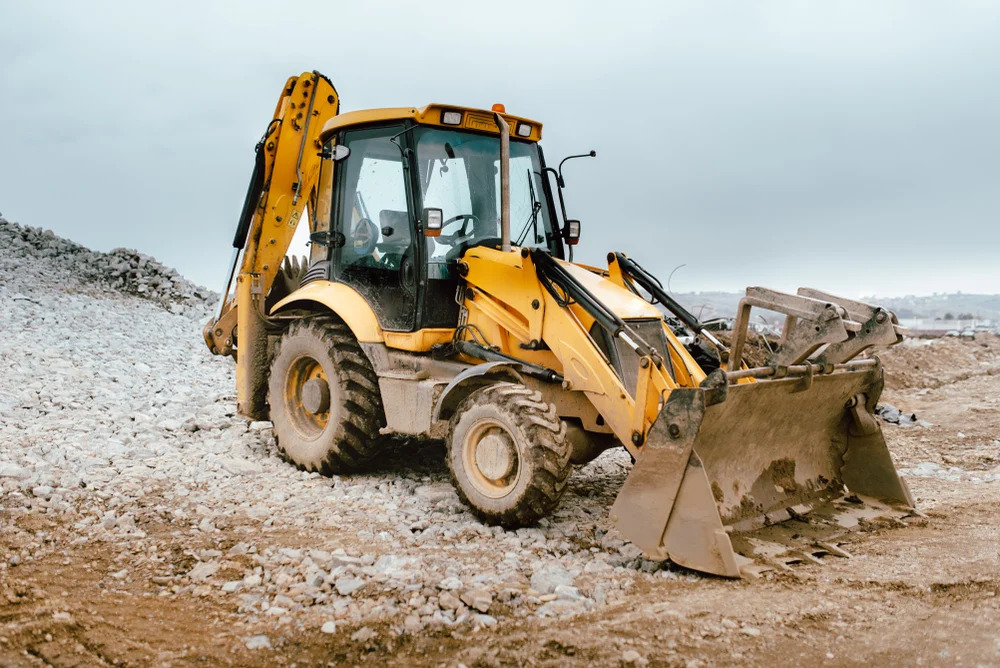 The word backhoe can create a confusing situation. The backhoe is also the name of an attachment used at the backside. At the same time, you also call a whole machine a backhoe.
To clarify, you should know about the backhoe loader and backhoe arm. The first one is the complete name of your construction machine. While the second is the name of the loader bucket that you can attach with your machines.
Applications Of Backhoe
Just like mini excavators, a backhoe loader also possesses a compact size. Therefore, it can be used for multiple applications. The most common backhoes used is in agriculture, landscaping, and construction site. Backhoes are known for their maneuverability and versatility. You can use them on different sites using different attachments to navigate the terrain.
Some applications of backhoe excavators in different sectors are listed below in the given image.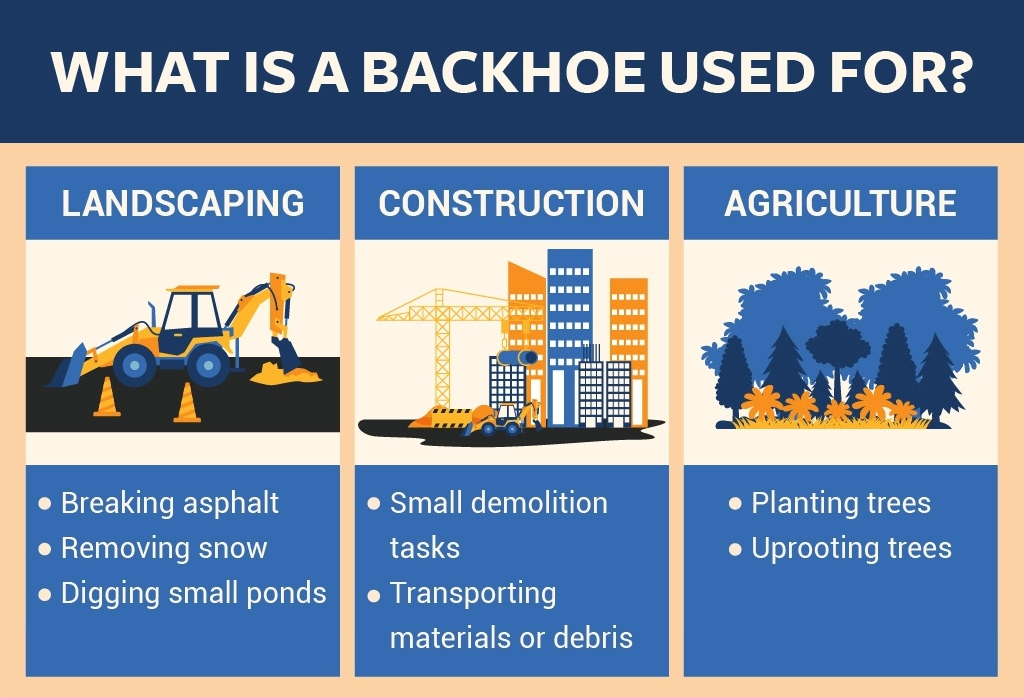 Backhoe machines are more suitable for backfilling, trenching, loading, paving, digging, and general construction.
Why Should You Choose A Backhoe Excavator?
There are several types of equipment that you can choose for your construction site. But why should you go for a backhoe loader? Some benefits can give you reasons to choose backhoe excavators for your next projects.
You should choose a backhoe excavator when you need to use your machine on different types of terrain. Backhoes work smoothly on rough grounds as well as rocky soil terrains. You can tackle inclines as well as last surfaces through a backhoe excavator.
Backhoe excavator excavators come with digging arms as well as buckets. With the help of these attachments, you can tackle several tasks easily. In simple words, you can say that attachments help to maximize the versatility of your backhoe excavators.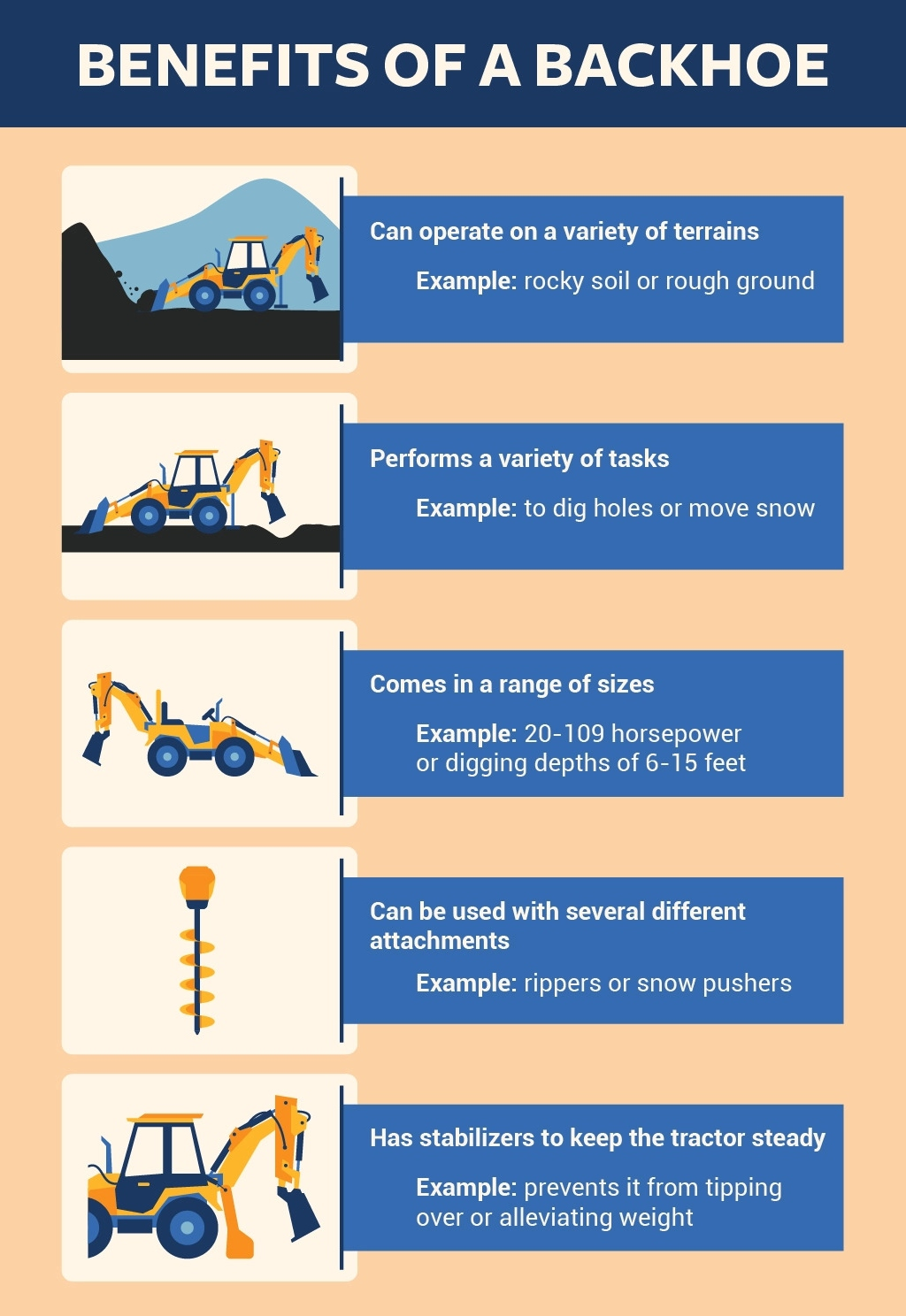 Just like wheeled excavators for different jobs, you can also get a backhoe in different sizes. You can use a compact-sized backhoe for tight spaces and light jobs. At the same time, you can also get a large-sized backhoe with maximum horsepower to tackle larger jobs.
You can get greater leverage and stability when using a backhoe excavator. They do not tip like most construction machines. They are also equipped with safety belts and rollover protection systems. When analyzing the statement" backhoe vs. excavator", the best among two machines is the one that completes your job with higher safety and stability.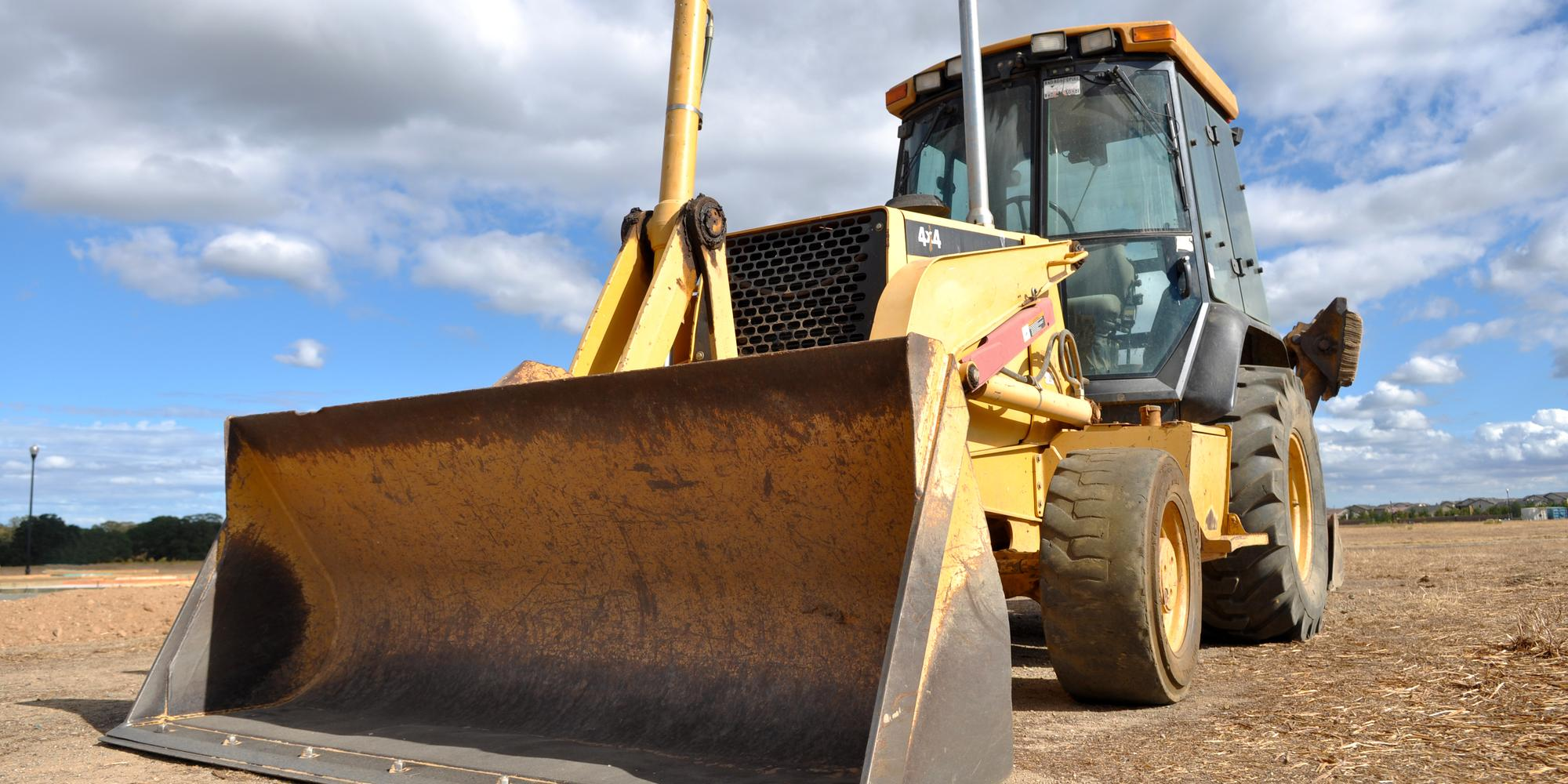 Do you want to know something amazing about fuel-efficient backhoes? They don't need an excavator to perform multiple functions. However, if you are transporting the backhoe from one place to another, a commercial license can be helpful. The operator should know well about the operator controls and operating practices.
Different Attachments Used For Backhoe Excavators
Different attachments for your job site machines can make them versatile and more efficient such as jointed arms and digging buckets. The best part is that you will get a diverse range of backhoe attachments to perform multiple jobs. Whether you are moving pallets, sweeping away debris and snow, digging post holes, or moving hay, the backhoe can be your best construction partner.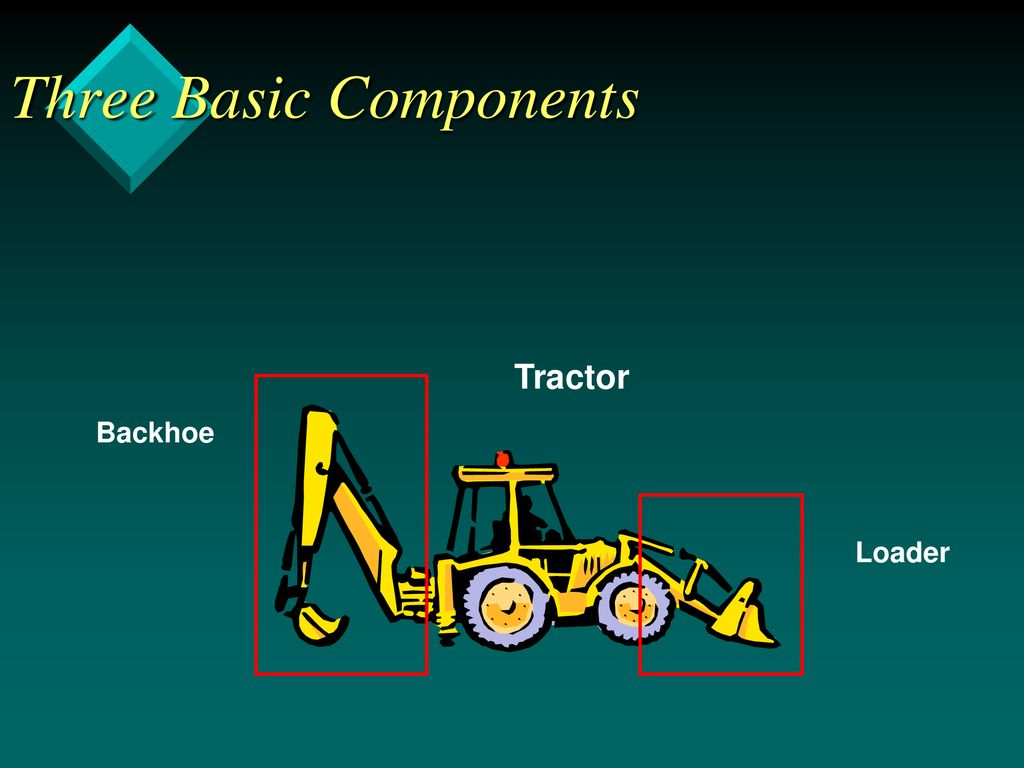 Some most common attachments of backhoe excavators are listed below:
Hammers
Compactors
Compactors are used to compact earth or terrain by exerting a larger compacting force.
Augers
Augers may come in multiple sizes to drill holes into the soil or dirt. You can use them for heavy-duty digging. But there is a digging bucket that performs that digging job more effectively.
Couplers
You can use couplers to swap away the attachments. At this point, you don't need to leave the backhoe cab.
Rippers
Rippers are sharp tooth attachments used for cutting purposes. This attachment is mostly used for sticky objects.
Snowhandlers
Snowhandlers works like magic to remove the piles and large volumes of snow during winters. The best part to know s that you can move the snow and compact it. These construction machines are ideal for moving heavy and wet snow. One machine is enough to tackle heavy-duty snow tasks at your site.
Street sweepers or brooms
Street sweepers clear the job site from debris and other useless materials. These attachments can also be used for snow removal purposes.
These attachments are also used with most excavators.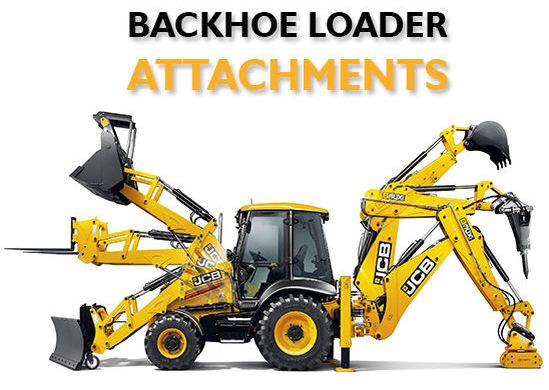 What Are Possible Potential Hazards In Backhoe Operations?
When using construction cat equipment, you must follow safety measures. Otherwise, there are solid chances of potential hazards.
Working close to rough surfaces or ruing equipment are the two most common reasons for accidents at the job site. Choosing the wrong backhoe attachment can also be dangerous for you. Therefore, it is important to have the proper training for your backhoe tractor.
Raising the digging bucket in the air can cause your backhoe mini excavator to tip over when running it on a steep slope.
Not wearing seatbelts can cause you injuries due to sudden shocks.
Hitting the people or other living things around can cause too much loss.
When lifting debris, dirt, or snow through the backhoe's arm, the falling of material can cause damage and injuries. Make sure you handle it all in the best possible ways.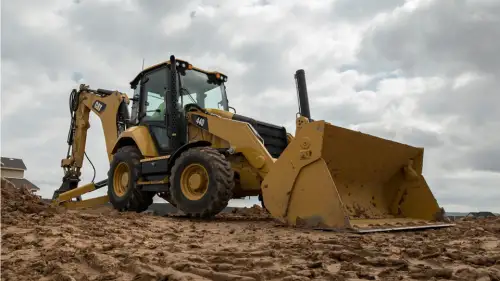 Safe Operation Practices For Backhoe Excavators
Wear a seatbelt, especially when running on rough grounds.
Don't ever try to use buckets for lifting people or animals.
Keep an eye on blind spots around the operating space.
Make sure the area is visible when you are moving dirt or snow. It will prevent damage to surrounding structures and people.
You should maintain a driving speed while driving the backhoe loader on site.
You should never try to operate the backhoe loader without the stabilizers down.
You should maintain the maximum operating weight of your machine. Otherwise, the machine may cause tipping.
When you are trying to move heavy loads, you should try to keep a low speed and keep the loads near to the ground.
Famous Manufacturers Of Backhoe Excavators
Finding the perfect manufacturing partner for your backhoe excavator is also important. If you do not find the right and reliable manufacturer for your backhoe excavators, you may waste your efforts, money, and time. So what are you waiting for? Get yourself the right manufacturer and rock your construction projects.
But wait. You should know that buying from Chinese manufacturers or suppliers can benefit you. You will get a high-quality backhoe at very affordable prices. Some international backhoe excavators manufacturing companies are listed below:
Check these dealers' reviews, feedback, and websites before making a final purchase. It will give you a complete idea of their prices, pros, cons, and benefits.
Conclusion
Are you looking for some customized backhoe excavators for your job sites? You should try purchasing from HIXEN Excavators. We are experienced manufacturers and suppliers of different kinds of excavators. Contact Us now.