Introduction
China produces a lot of products, and therefore, it is making a popular name in the trading industry across the globe. The heavy construction equipment industry is making massive progress among all those products. With the increasing demand for construction products, the need for high quality is also increasing.
It is not easy to buy excavators and other construction products from China's market when there are a lot of mini excavator manufacturers in China. You must analyze your choices of manufacturers and brands while comparing them. Each company offers unique features, manufacturing costs, and benefits that complicate the decision-making process for the compact excavator.
Chinese manufacturers made huge progress due to innovations in their businesses.
You must choose a company that can service your requirements in the best possible ways. If this is your situation and demand, then this article can help you. You will learn about the best different compact excavator brands and how to choose the one that matches your needs. All you have to do is to explore this article till the end.
Best Mini Excavator Suppliers In China
XCMG
XCMG excavator manufacturers were founded in 1989, and since that day, they have made massive progress in the Chinese market. The company is leading across the world only due to the intense efforts of its owner, with an amazing 40+ years of experience in the industry of machines. The best part about this company is that it is now supplying its products to 187 countries.
Although this company is making huge progress, its crane crawler with 4000 tons weight is the most popular product. This company supplies almost all types of construction machinery. Some quick facts and popular machinery of XCMG are listed below:
Quick Facts
XCMG ranked 122nd number among the most popular Chinese brands.
It comes on 5th number in the manufacturing of construction machines.
It increases the huge export volume of US $1.6 billion.
Popular Machinery
Excavators
Rough Terrain Cranes
Backhoe Loaders.
SANY
You must be aware of this brand since it is famous worldwide for its amazing products. SANY is the first Chinese company that entered the global 500 Financial Times. This is how it garnered multiple accomplishments to prove its best products in the market. To ensure the best services to its customers, SANY has employed more than 90,000 people.
It shows you can be sure of its best services wherever you live. This is how it is supporting its global operations. The specialty of SANY manufacturers lies in concrete machinery. The best part is that SANY ranks number 1 for its concrete machines worldwide.
Quick Facts
It ranks as the third largest heavy equipment supplier in the world.
It has 90,000+ employees across the world.
First Chinese brand to make it to the Forbes Global 2000 rankings.
Popular Machinery
Crawler cranes
Truck cranes
Truck-mounted concrete pumps.
ZOOMLION
Zoomlion is the latest company on the list. That was founded in 1992. However, this doesn't mean that Zoomlion lacks quality. Zoomlion has made progress since its founding in terms of its products and success. They are best known for the cranes that they manufacture.
Zoomlion has a 2000-ton crane with the highest hoisting capacity across the globe. It manufactured a 3200-tons crawler for the first time in China. It has also ranked 73rd most reliable Chinese brand and the 133rd most influential Asian brand. It is China's largest and the world's 6th largest brand for construction machinery in the world.
Quick Facts
133rd most influential Asian brand
73rd most valued Chinese company
Popular Machines
LIUGONG
Liugong was founded 63 years ago, and since that day, it has never disappointed its customers. It offers multiple construction machines, and all of them have amazing qualities. They made all efforts to be a well-reputed brand globally, and now they serve more than 100 countries. Liugong is known for its wheel loaders as the most popular product.
Liugong is the largest manufacturer of wheel loaders. Apart from wheel loaders, they also produce excavators of different sizes. However, they didn't get much popularity for their excavators.
Quick Facts
Comes under the 100 best Chinese enterprises.
Ranks on 50th number in global construction machines.
The US $7.7 billion annual export volume.
Popular Machines
SDLG
SDLG is also known for its amazing construction equipment manufacturing technology. Their absolute dedication to improvement and technology is helping them to be the best mini excavator brand. They successfully passed 29 technological and scientific achievements, own 38 patents, and won 9 amazing awards.
They supply effective and advanced products all over the world. Like other companies are known for their best products, SDLG excavator manufacturers are known for their wheel loaders. They have the most efficient wheel loaders in the world. They also manufacture excavators.
Quick Facts
Comes at 167th number among the most effective 500 Chinese enterprises.
Comes in 5th for construction machinery manufacturers.
Supplying to 132+ regions and countries.
Popular Machines
Backhoe loaders
Wheel loaders.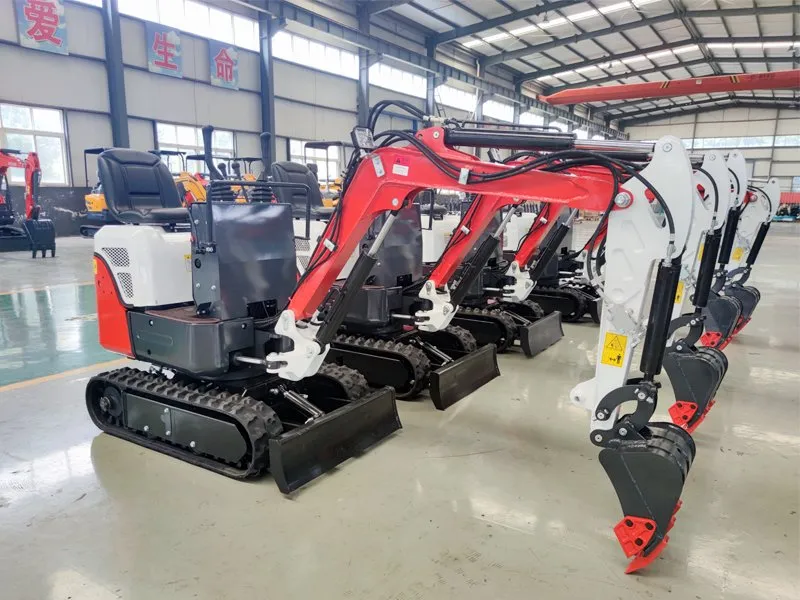 SHANTUI
Shantui is another Chinese excavators brands. However, this brand is best known for its bulldozers. If you need a high-quality bulldozer, you may not find anyone better than the Shantui. Shantui is also known as bulldozer king, and that's for sure due to a reason. They are ranking number 1 in global production of their bulldozers.
In 2010, Shantui manufacturers produced two amazing crawler-type bulldozers in the world. The best part about them is that they always make amazing product improvements. You will be surprised to know about their 5G-remote-controlled bulldozer with amazingly high power. They invented this bulldozer in 2019.
Quick Facts
Comes on number 38th for manufacturing of construction machine.
US$7.06 billion as annual export volume.
Supply their products to over 160 regions and countries.
Popular Machines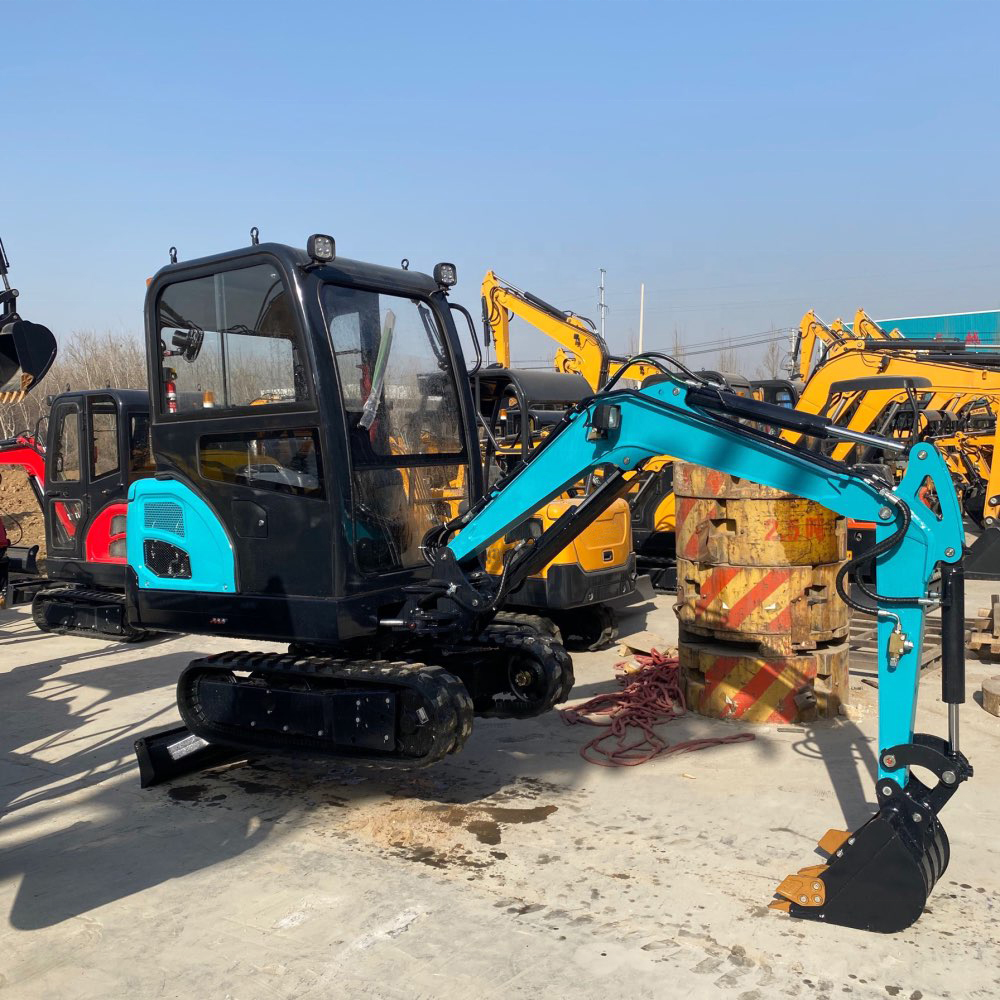 The CIMC
CIMC has a strong focus on the quality of its products. This is how it is making progress every single day. CIMC has also awarded as mayor quality award in 2014 Shenzhen. This is the highest award that the government of Shenzhen has earned. There are 50,000 employees at CIMC that are making its global operations successful.
CIMC has so many products on the list, just like other brands. They are also known as mini excavator manufacturers in China. However, they are best known for container manufacturing. They are the largest container manufacturers in the world.
Quick Facts
CIMC comes at 73rd number among the 500 best Chinese brands.
They have an amazing annual export volume of US $ 94.2 billion
CIMC sells its products to over 100 countries across the globe.
Popular Machines
Factors To Choose The Right Chinese Mini Excavator Suppliers
Now that you have learned about the best Chinese brands, it can be easy for you to choose the right one. It all depends on your choices and the factors you consider to choose the right suppliers. You must focus on some important steps to choose the right Chinese brand.
First, you must see what your chosen supplier is good at. For example, there are more than 5 brands listed above. Each produces different products but is known for one good product globally. You must find out if your chosen supplier is known for its mini excavators and attachments. You can go with it.
You should ensure that the brand has a good reputation on an international level if you are importing from China. This is important, especially when dealing with the manufacturers in the long run.
You have to choose a Chinese factory based on your required components, price range, cost of maintenance, and other factors.
You can also go for brands such as Kubota, John Deere, bobcat, and Hitachi if you feel the above-mentioned Chinese brands can't give you what you want. However, if you want a Chinese supplier that must be good at manufacturing mini excavators with high-quality swing booms for tight spaces, you should check on us here.
The Reliable Mini Excavator Manufacturers in China
HIXEN excavator manufacturers are good at small-sized and medium-size excavator categories. They have multiple amazing models that you can buy within the affordable money range. You can buy products ranging from 0.8 to 23 tons of hydraulics crawler excavators. They have consumers in more than 30 countries. There are modern automated production lines in the 8000 m² factories. You can expect amazing pre-sales and after-sales services from more than 100 professionals and technicians available on-site. They offer the following products:
They have:
Advanced manufacturing base
Response time within 24 hours
Availability of standard models & customized models
Conclusion
Knowing about the best excavator manufacturers from China can be interesting for you. Now you must have an idea of which brands can be the best match for your small diggers. However, make sure that you research your chosen supplier from all possible sources. You will learn about all the services you will get during the pre-sales and after-sales periods.
We are one of the leading small to midi excavator manufacturers in China. Unlike other brands, they are most known explicitly for our excavators.
Contact Us now if you want to know more about excavator manufacturers in China.
Articles you may be interested in: