Introduction
Transportation of micro excavators is a very difficult process. It can be time-consuming and expensive as well. Suppose you want to transport a micro digger. In that case, you should have proper preparation and communication with the driver and other people involved in this process—compliance with locals and state and regulation of the federal government. But how to load and transport a micro excavator safely?
Hiring professional transport companies is easier if you want to transport your micro digger over long distances. Some professional transport companies can help you to transport your micro digger over long distances. These companies are qualified around the country and have experience in transporting oversize loads and heavy equipment. Take a look at the transportation of the mini digger by trailer.
It is mandatory to know about the transportation process in case something happens. For example, giving the transportation process of your machinery in the wrong hands may cost you a huge loss. Moreover, accidents are also possible if the process is not carried out safely. It indicates the importance of professionalism and safety while transporting your excavators.
This article will teach you how to transport your mini excavator safely. Continue reading!
You Should Prepare For the Successful Transport Of Micro Excavator
Transportation of micro diggers is very dangerous if proper preparation is not done. You need to consider multiple factors, such as "How much your mini excavator weighs?". You also need to consider the budget, company, routes, and other factors involved in transportation.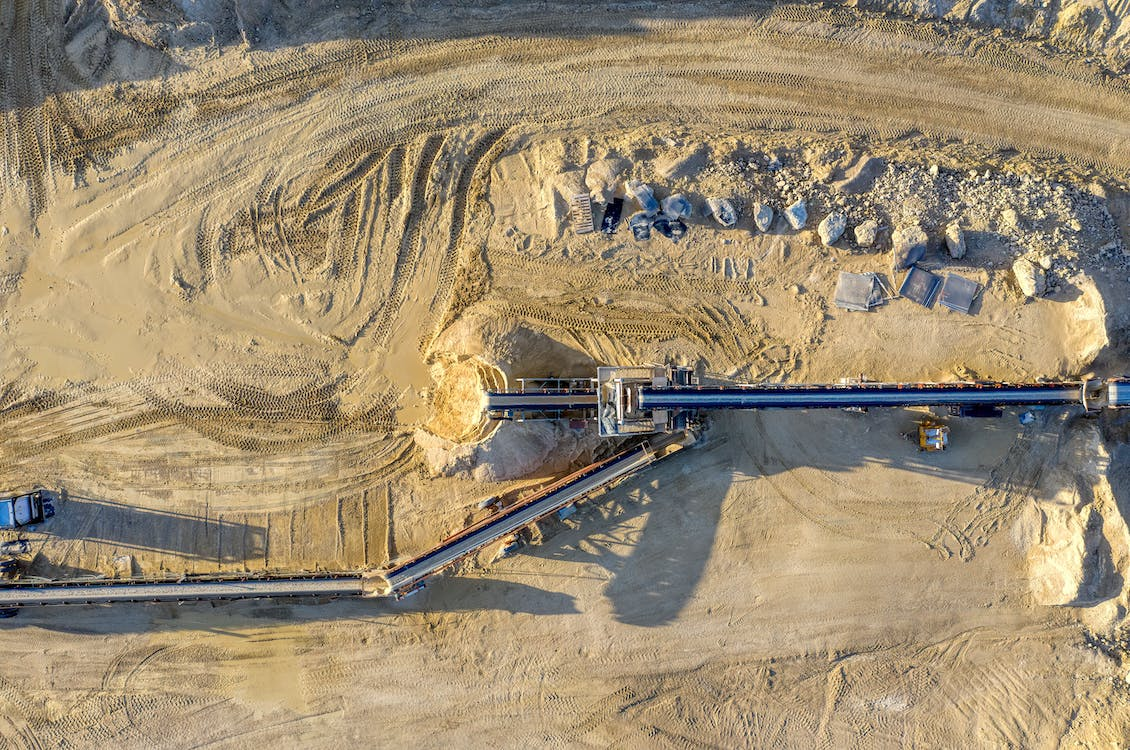 Below are some major preparations you should make to transport micro diggers.
Perform Risk Assessment
Risk assessment is considered an important part when carrying out any project. It tells about the dangers and challenges coming your way so that you can prepare on time.
Check all the risks that are possible in transporting your mini excavator. It is very important to assess all risks for most mini excavators properly. At this point, you should note every risk that can happen. Moreover, you should have proper documentation to take the necessary steps.
For example, you also need to assess how to transport equipment attachments. Can you transport them in the same truck? Or Do you need a separate truck for attachments?
So before transporting your mini excavator, you should check that you can handle it properly.
Focus On Staff Safety
The safety of your staff should be the priority. There should be proper protection as they might be at risk while preparing and completing tasks. Your staff might face challenges during the transportation process of heavy cargo. Workers should use personal protective equipment to minimize injuries.
Safety is important in your construction site, and you should never compromise that important factor.
There should be proper guidance about wearing protective equipment for workers. You should give training to your workers to handle risky situations. They should be aware of all safety standards.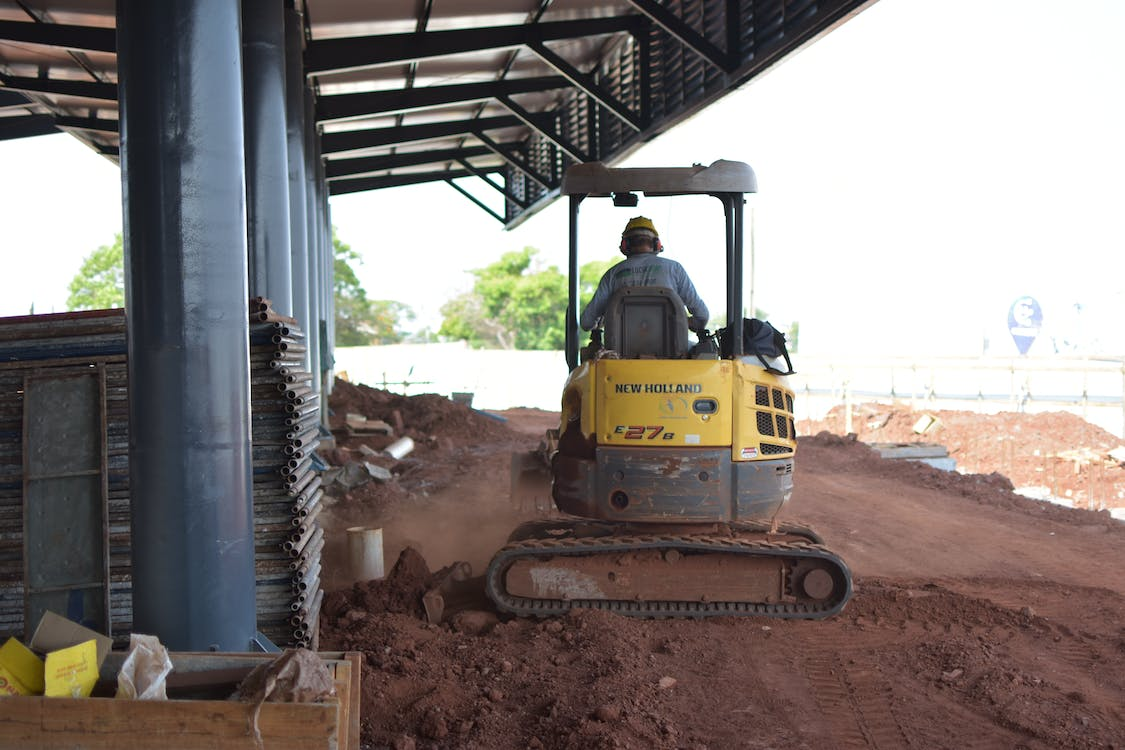 Determine The Dimensions & Weight Of Your Micro Trenchers
As mentioned earlier, it is important to consider several factors while transporting your excavator. For example, you need to know the weight, length, height, width, and other measurements. This will help you to choose the right packaging boxes. Moreover, you need to choose a transporting truck that can carry the weight of your micro digger.
Loading a heavy excavator on your small truck can damage the excavator and truck. The worst part is that you can also face accidents. If you need help from the Department Of Transport, you should tell them about all the measurements linked to your excavator.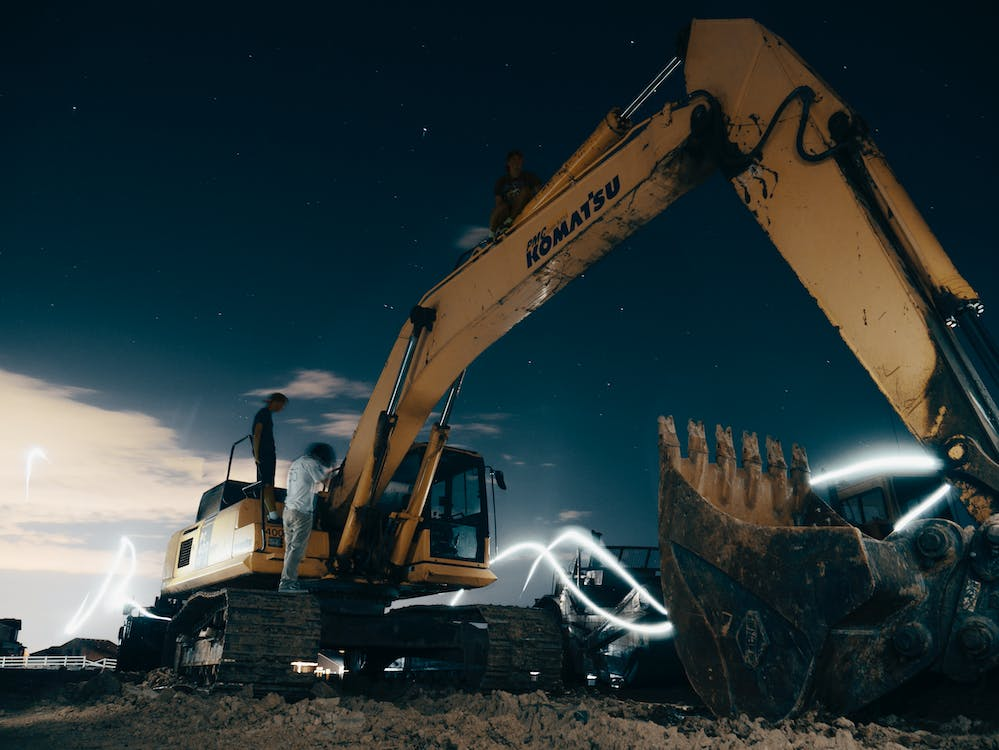 Inspection Of Trailer & Truck
You should properly check the truck you selected for the mini digger transportation. For example, does it have adequate power & strong strength to carry your excavator?
Inspection of your truck and trailer is very important to avoid dangerous accidents. Some of the inspections that you should check are:
Tires should be properly checked, for instance, inspecting if it's old, checking proper tire pressure, etc.
Inspection of your lights is important as they don't have their shine after some time.
You have to check if your truck's indicators are working.
Oil inspections and as well as brakes.
Hydraulic hoses
Tie-down points
Checking your truck's battery
Equipment failure can result in delays in transportation and cause serious injuries, sometimes death. If you notice any simple problem, you should get that fixed and then get on the road for transportation.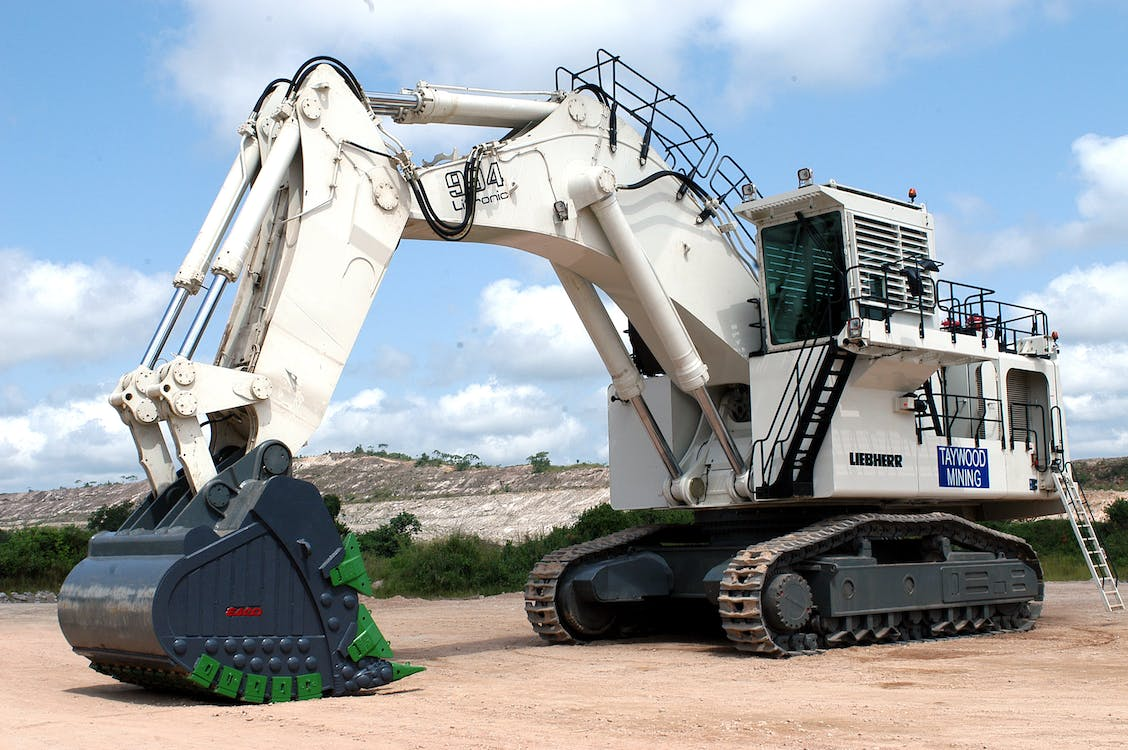 Loading The Micro Excavator Safely
Some of the important steps for safely loading micro excavators are given below. If you follow the steps below, you won't have to worry about the safety of your micro excavator.
Duty Designation
Everyone involved in your micro excavator's transportation should be trained properly. Your workers should know what they are doing. They should also know that even a small mistake made by them can cause damage or injury. So it is very important to take the tasks properly. For this purpose, you need to assign a duty to every worker.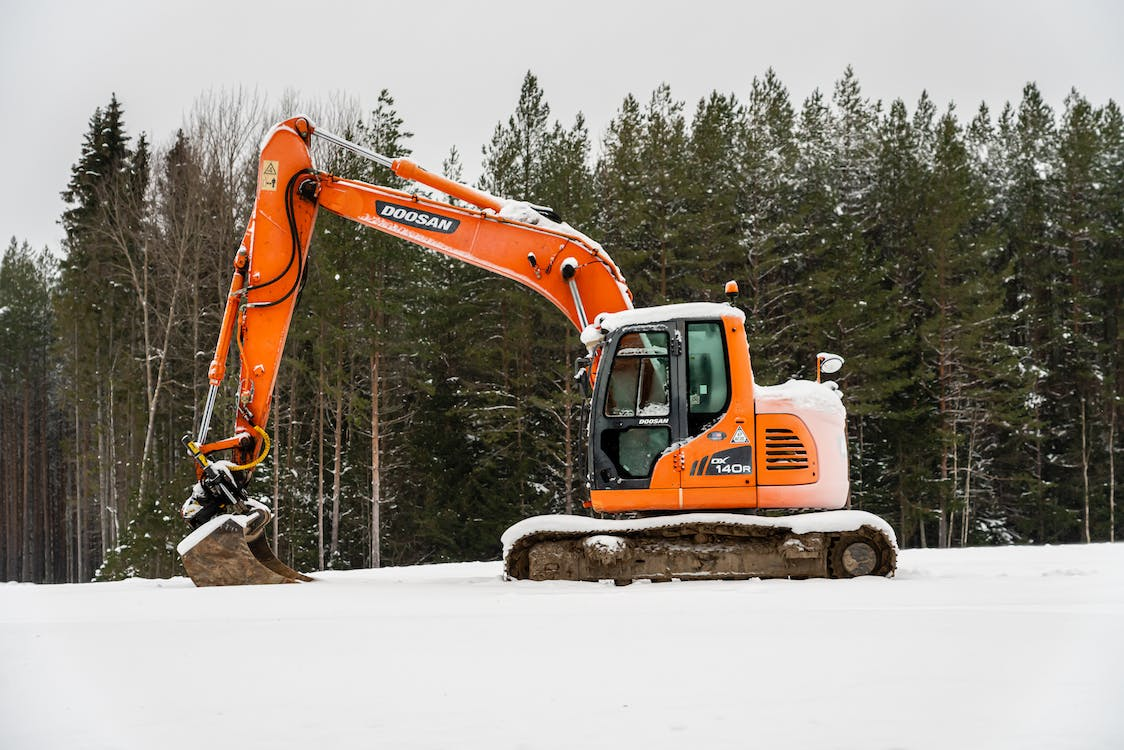 The Trailer Should Be On Flat Ground
Trailers should be parked on flat or firm ground to maintain stability. Loads of excavators on trailers should be spread evenly during the loading and unloading. If loads of micro excavators are not spread equally, it can cause trailers to become unstable, causing serious accidents.
Loads of micro excavators should be arranged so they don't slide into other trailer areas. The micro excavator should be locked safely in a trailer to prevent slipping. The tilted trailer can cause harm, for instance, rollover problems. Driving a trailer on terrain can also result in death or fatal injuries since you carry heavy equipment.
Observe All The Obstacles In the Area
You should observe the road during the transportation of your micro excavator. The loading strategy should be in such a way that it avoids hitting nearby objects. Move your truck to a safer road where fewer obstacles are on the way.
Form the route with fuel areas; otherwise, take an extra fuel tank, and check for sharp obstacles that can flatten your tire. In case of emergency, take extra tires. Know about the rest areas if the distance is long.
You should avoid driving in areas with more traffic or public on the way.
Your Truck Should Be Able To Handle The Load
You should be careful when driving on uneven roads. You should use parking brakes when you make a stop and use wheel chocks in the front and rear wheels to reduce the unwanted movement of your truck.
Checking Trailer Deck
The deck of your trailer should be clean before loading the small excavator. The trailer should not have water or stuff because it would cause materials slippage. As you know, a clean area of work has the lowest problems.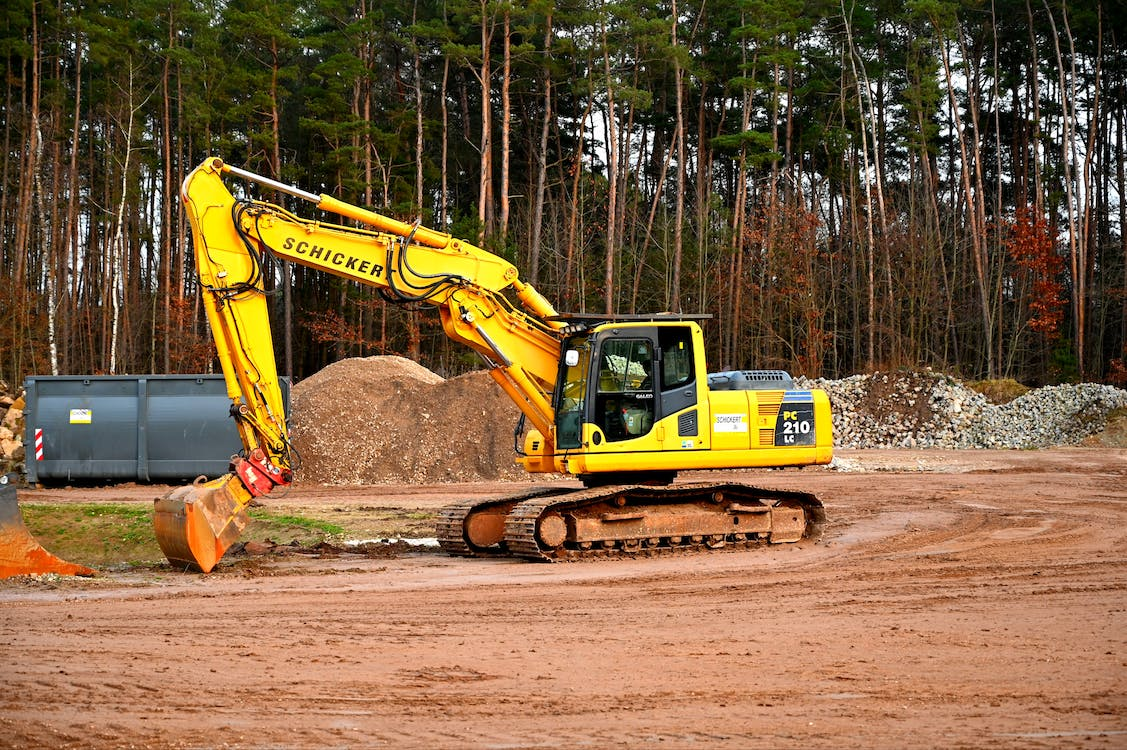 You should Line Up & Approach The Trailer.
If your view is obstructed, it is mandatory to use a spotter. Your driver of the small excavator should slowly drive it onto the trailer's center. The small excavator should gently lower itself down on the tailor. Otherwise, it can cause damage to the trailer and as well excavator.
Use support in the rear of the trailer. In the process of loading and unloading, it can prevent the front end of the smallest excavator from rising. You should also clean the undercarriage of the small excavator; there should be no mud, sand, or other debris before loading it into the trailer.
When the smallest excavator is on the trailer, make sure all attachments and buckets are tucked into the trailer's floor to avoid free movement causing damage.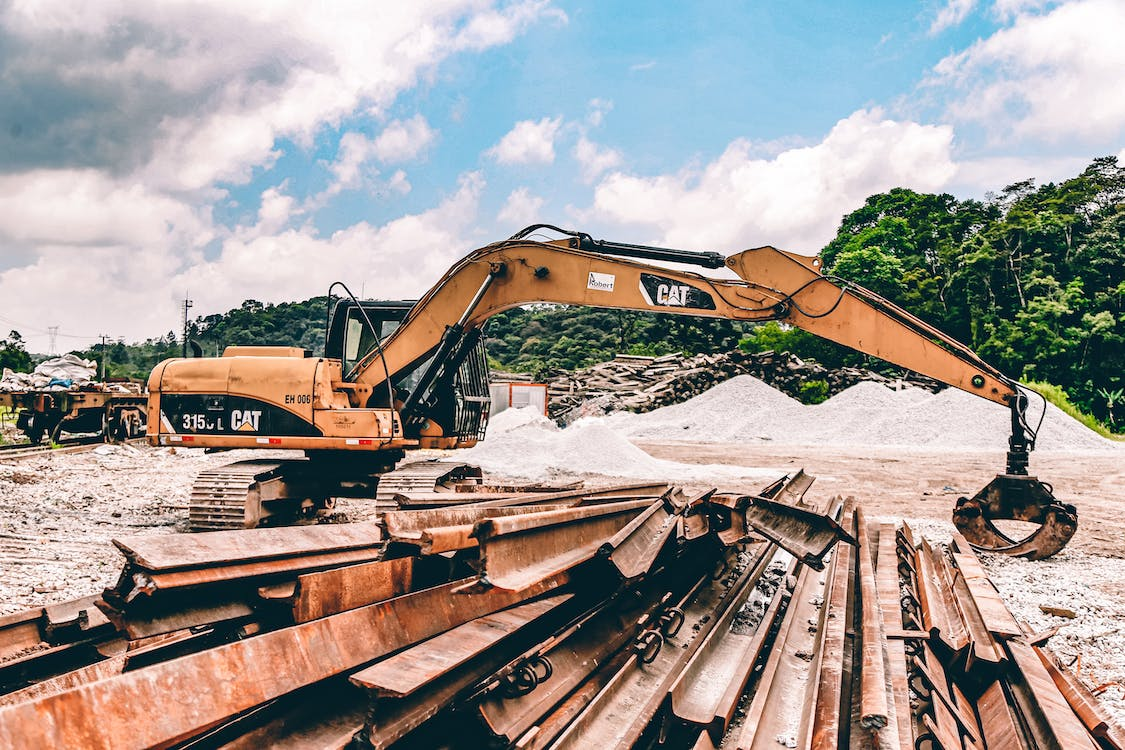 You Should Secure The Loader For Transport
All equipment of micro excavators, for instance, attachments, tools, and other accessories must be lowered and secured before the process of transportation. Boom and buckets are retracted and are secure in a place.
Secure Machine components. For example, lock all the doors, tailgates, covers, and articulation points. You should ensure the machine's transmission is immobilized and the brakes are locked. If you want additional protection, you can wrap it with shrink wrap or cover it with a tarp.
You should cover its smokestack so that unwanted materials do not enter it. Use securing devices such as gender, chains, anchors, and straps. The attachment point should be appropriate for the trailer and small excavator.
After loading and securing the small excavator, you should check everything again. You should have a safety check where many people check if it is securely loaded instead of having a single check.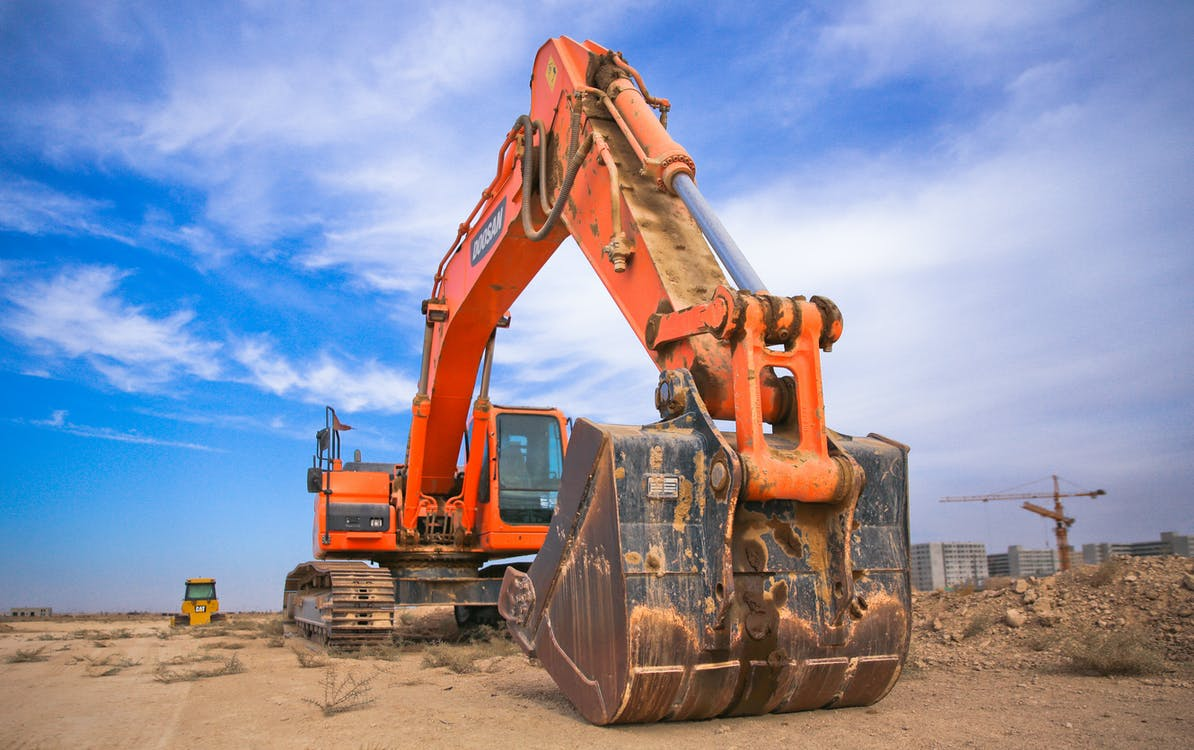 Verify The Visibility Of the Driver
You should make sure the driver has good eyesight. If not, have an extra pair of glasses and a clear view of what is around the truck. The driver should regularly check what is inside the trailer. You should not leave the truck unattended. This is for safely transporting the machine, if there is any trouble, you should call the company.
Conclusion
Transportation of your micro excavators can become easy if you take professional help. Make sure you consult your manufacturer to guide you about the easy transportation of excavators. Contact Us now if you are looking for a leading manufacturer of excavators in China. We are always available to help our customers.