Introduction
Do you want to know the best mini excavator manufacturers in 2022? Let's continue reading!
Whether you are moving large objects, digging holes, or shifting dirt, mini excavators are the most popular and helpful equipment. These are the hydraulic construction equipment that you must have at your job site. Mini diggers come in several types and sizes that you choose based on lifting capacity, digging depth, and affordable budget.
The important thing to note is that they are versatile due to the availability of multiple attachments. The attachments can help you do specific jobs, such as blades for pushing and buckets for hauling. Besides these benefits, it is important to choose the right manufacturer. Let's explore the top famous brands to know in 2022.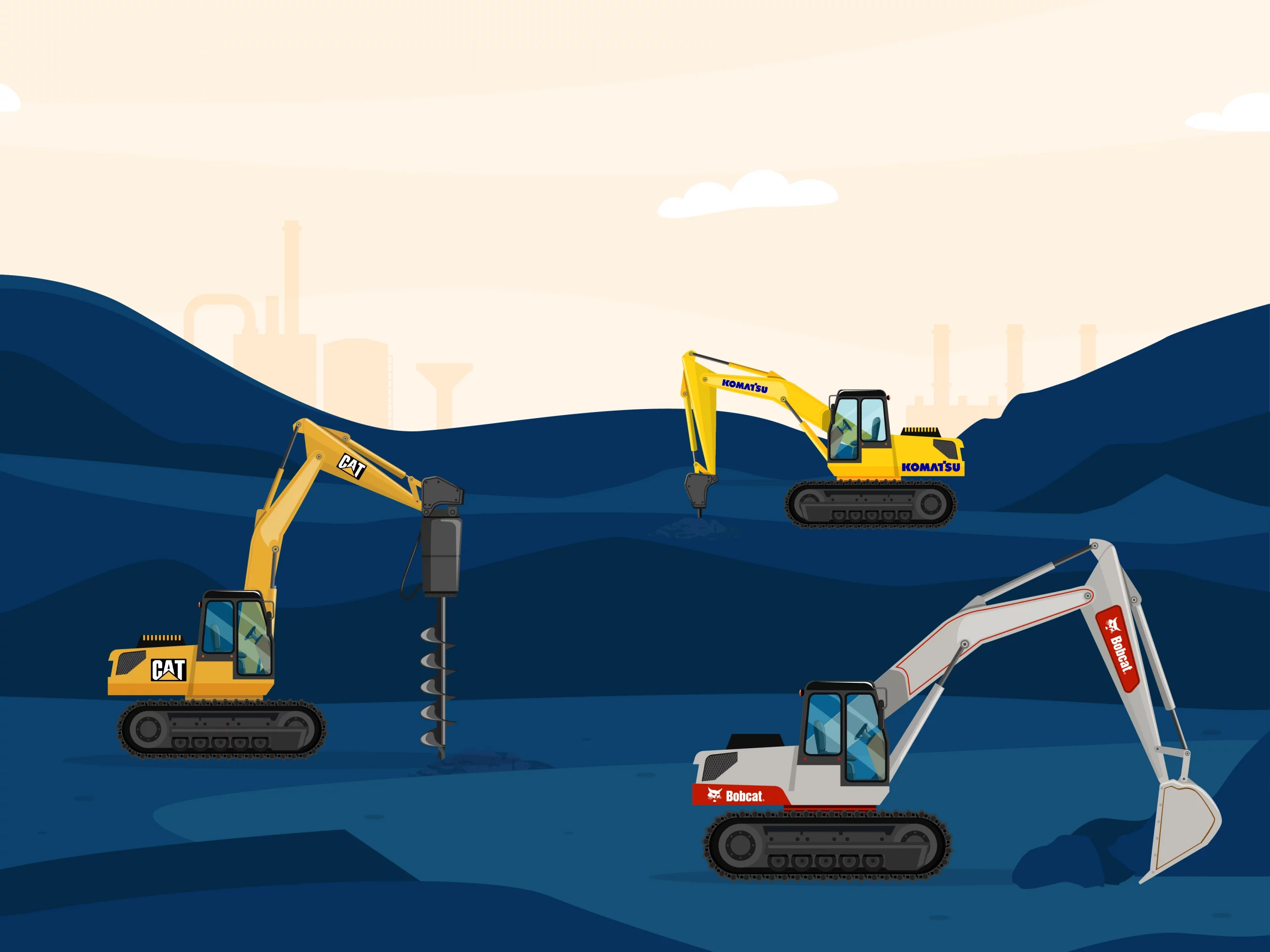 What Can You Do With a Mini Excavator?
Before moving toward choosing the right manufacturers, you should be clear about what a machine can do. First of all, you must know that it can consume less time and complete the projects more effectively.
So purchasing the excavator can benefit you in terms of time and efficiency. Secondly, it can save you costs.
Now you must think about how it can save you time. Suppose you don't use an excavator. You will have to hire people to dig holes or move dirt.
And when you hire someone, you also need to pay them, which costs you higher. A mini excavator can do all these jobs by hiring only one operator. Some jobs that you do with a mini excavator are:
Landscaping
Snow Removal
Digging
Trenching
Excavating
Materials, transportation, and much more.
How to Choose the Right Mini Excavator Manufacturers?
Choosing the right excavator manufacturer will make you analyze some important factors.
Based on those factors, you can decide which brand, size, and type of excavator match you. Let's learn about some most famous and leading brands of excavators in 2022.
Hyundai
If you are looking for the best quality and customer-friendly brand, then Hyundai is the right choice for you.
It is a South Korean brand that was established in 1967. They specialize in the manufacturing of construction equipment.
They also cover materials handling equipment. They are known for continuous advancements and improvements in their excavators.
The interesting thing to note is that people also refer to Hyundai as a carmaker. But they are also the seventh-largest heavy equipment manufacturers.
Products Available
Wheel loaders
Backhoe loaders
Skid loaders
Crawler excavators
Wheeled excavators
Mini excavators
Attachments Available
Rock breaker
Quick coupler
Orange grapple
Clamshell buckets
Buckets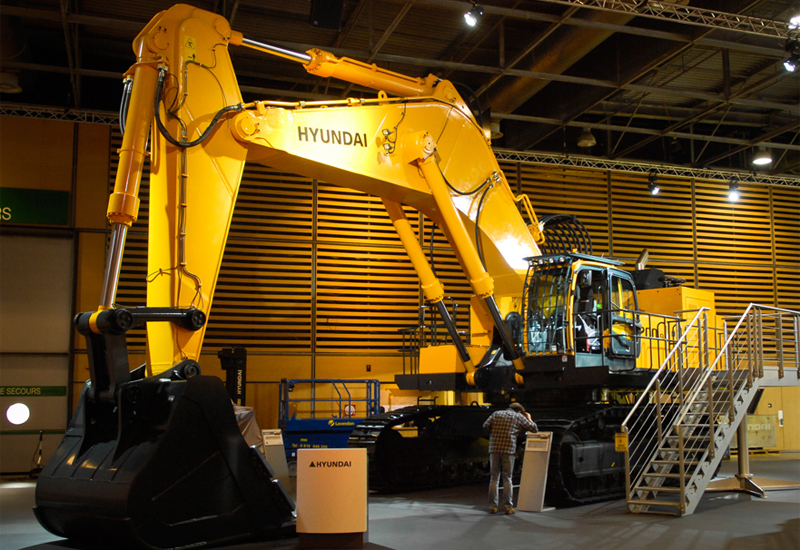 John Deere Mini Excavator Manufacturers
John Deere is an American excavator manufacturing brand invented in 1837. It offers a wide range of excavators with weights lying 16,500 to 90,000 lbs.
John deere is famous for offering the best agricultural equipment. But it has also made a name in manufacturing heavy construction equipment. They offer excavators as well as attachments.
With more than 180 years of experience, John deere is showing an excellent performance in producing excavators.
Products Available
Compact excavators
Midi excavators
large sized excavators
Attachments Available
Trenchers
Snow attachments
Rollers
Rakes
Plate compactors
Planers
Hammers
Grapples
Forks and Spears
Cutters and Mulchers
Buckets
Brooms
Backhoes
Augers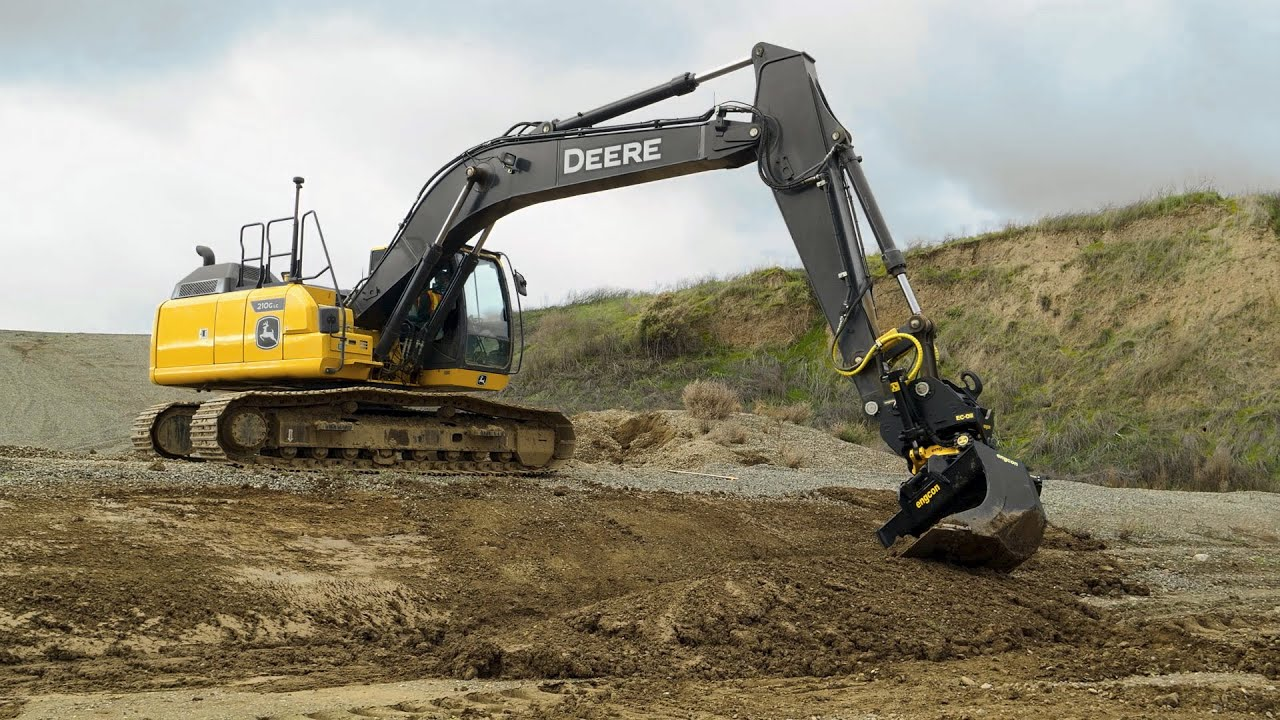 Bobcat
Bobcat is also an American excavator manufacturing company invented in 1947. The excavator manufacturers at Bobcat offer ten different models ranging from small excavators to large excavators.
But it is most known for the compact excavators that can handle many tasks. If you want to choose a Bobcat excavator, you must choose based on digging depth, horsepower, tail swing style, and arm configuration.
The compact excavator weight starts from 1-2 tons and goes up to a weight of 16-18 tons for large excavators.
Products Available
Compact excavators
Large excavators
Attachments Available
Wheel Saw
Trencher
Sweeper
Spreader
Snow blade
Scraper
Ripper
Pallet Fork
Mower
Hydraulic breaker
Grapples
Graders
Digger
Chipper
Buckets
Brush Saw
Bale Fork
Backhoe
Augers
Angle Broom
Takeuchi
Takeuchi is a Japanese excavator manufacturing company that was established in 1963. The interesting thing to know about Takeuchi is that they offer fourteen different models of excavators lying in a range of 2,370 to 34,480 lbs.
They have been doing fantastic business since 1963. They manufactured the first compact excavator in 1971.
Takeuchi is based in Japan with a global footprint that produces crawler dumpers, track loaders, and excavators.
Their excavator has a retractable undercarriage with a short tail swing and minimal or conventional tail swing.
Products Available
TB201R excavator
TB235 excavator
TB370 excavator
TB2150R excavator
Attachments Available
Hook-style coupler bucket
Heavy-duty pin-on bucket
Excavator's thumb
Ditching and grading bucket
Adjust a hook coupler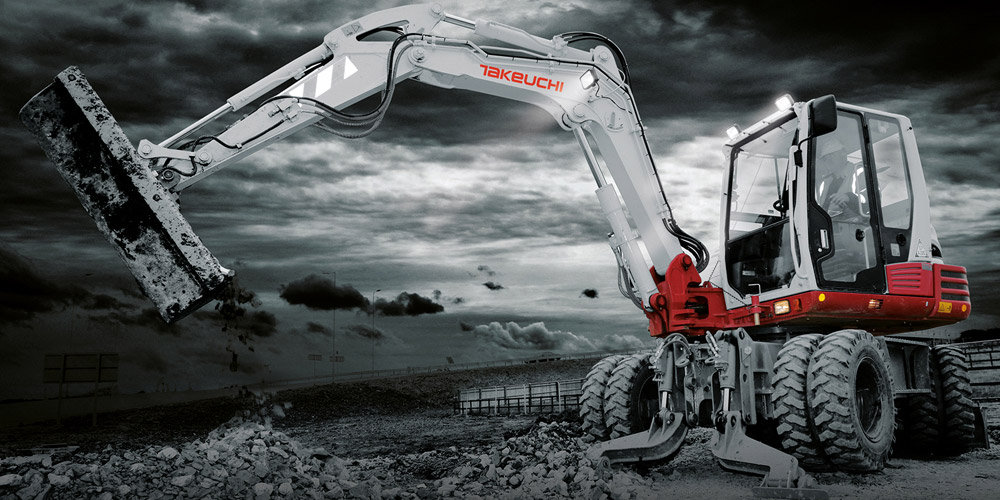 Hitachi
Hitachi is a Japanese brand that was established in 1959. They offer a wide range of available excavators at Hitachi spanning 3,790 to 188,716lbs.
They produce high performance in various sizes that fit your job. The company is based in Tokyo that produces dump trucks, compaction equipment, and loaders. Moreover, they produce 45 different models of excavators.
Products Available
EX2000-7E
EX1200-7B
ZX890LC-6
EX2000-7
Attachments Available
Grapple
Dig bucket
Bucket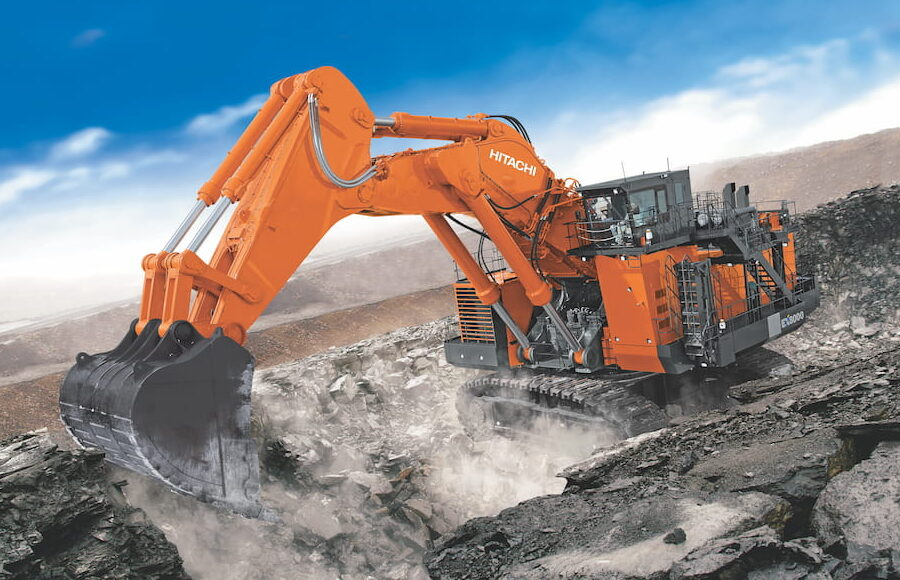 Caterpillar
Caterpillar is a company based in the United States since 1925. As a matter of fact, Caterpillar is the largest supplier of manufacturer of different construction equipment across the globe. They offer you 300 other machines and feature several sizes of excavators. Whether you want to perform landscaping, construction, or agriculture, Caterpillar offers suitable options.
Products Available
Mini excavators
Small excavators
Medium excavators
Large excavators
Long-reach excavators
11 wheel excavators
three different demolition excavators
Two frontless excavators
Attachments Available
It offers attachments for 48 different models of your excavators. Some attachments are:
Trenchers
Hammers
Grapples
Couplers
Compaction wheels
Buckets
Augers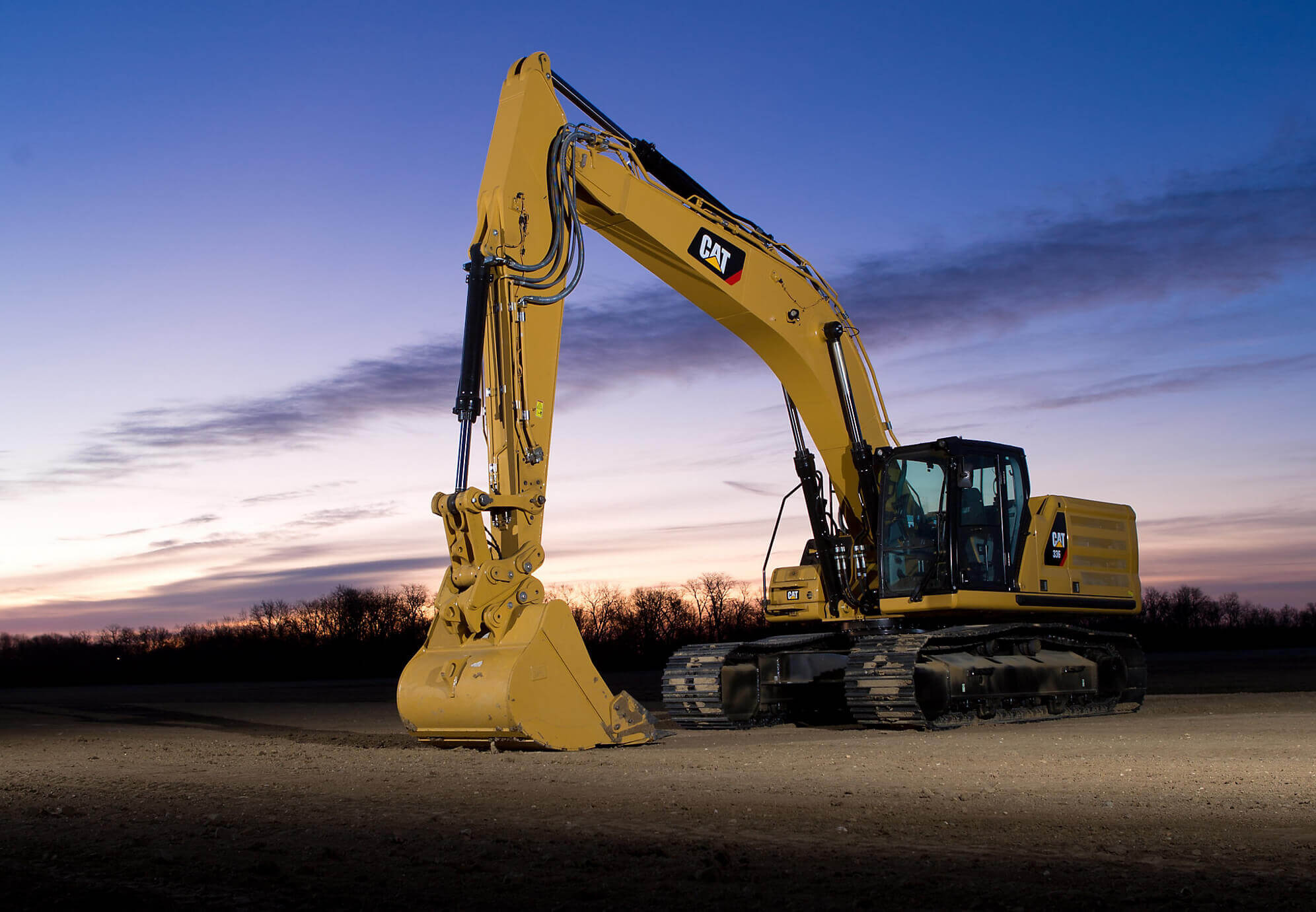 Komatsu
Komatsu is also a Japanese brand that was established in 1921. If you have heard about the world's smallest excavator, know that Komatsu developed it. This excavator was named PC01. The interesting thing about Komatsu is that they are the world's second-largest mini digger supplier.
Moreover, they also manufacture machines for utilities and forestry. You can get excavators ranging from small sizes to large sizes at Komatsu.
Products Available
Small excavators
Medium excavators
Large excavators
Surface mining excavators.
Attachments Available
Hydraulics breakers
Harvesting heads
Felling heads
Feeds
Dippers
Couplers
Buckets
Bolder heads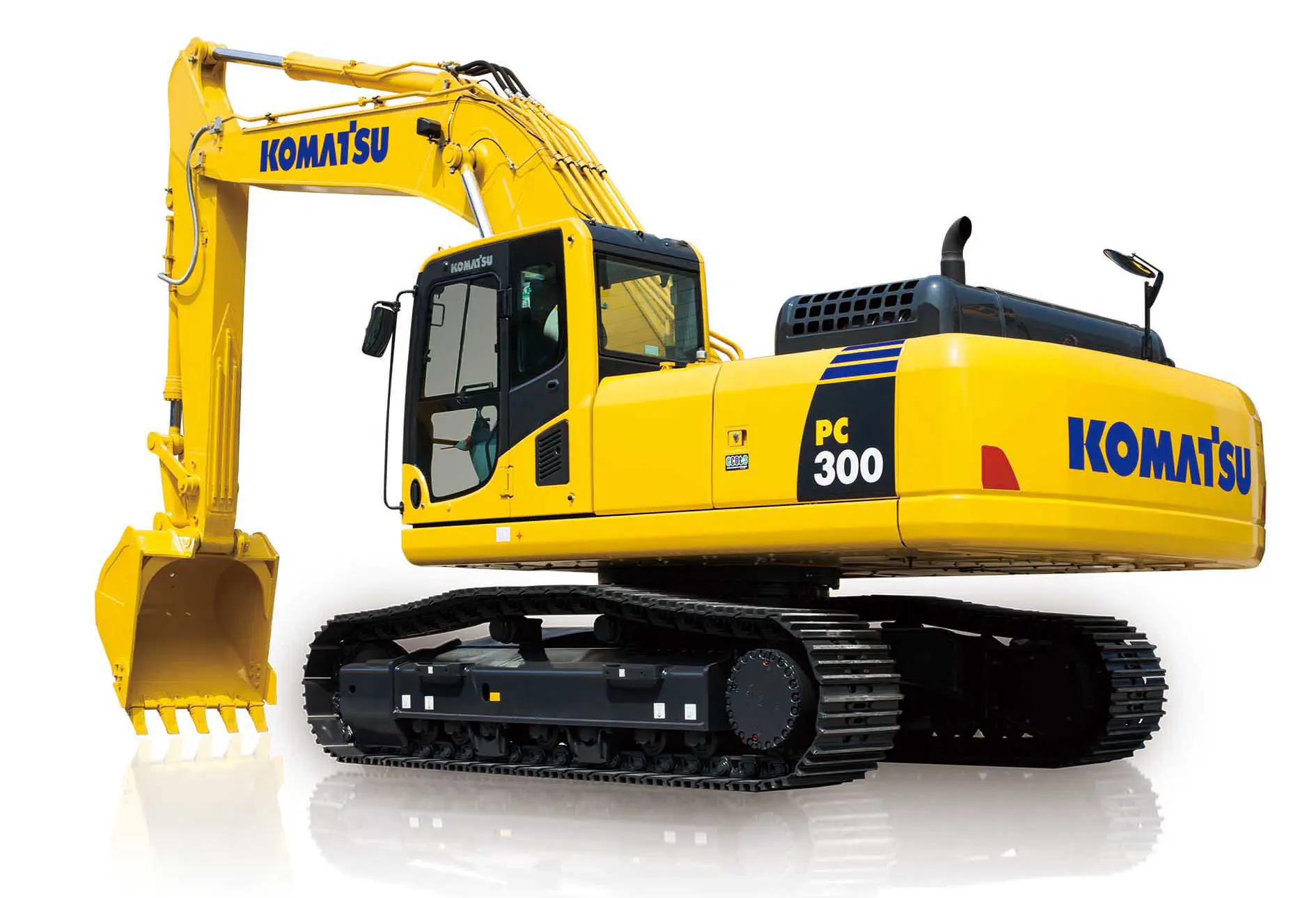 Volvo
Volvo is a Swedish company that was established in 1950. If you want to complete projects in tight spaces, you should choose the Volvo-recommended excavator, EWR130E. The reason behind this recommendation is the maneuverable steering system and in-line outriggers. Volvo construction equipment is known as a subsidiary of the Volvo group.
Volvo manufacturers produce a line of heavy equipment that include many products.
Products Available
Compactors
Excavators
Articulated haulers
Wheel loaders
Demolition equipment
Pipelayers
Wheel excavators
Crawler excavators
Attachments Available
Tiltrotators
Quick couplers
Hydraulic thumbs
Buckets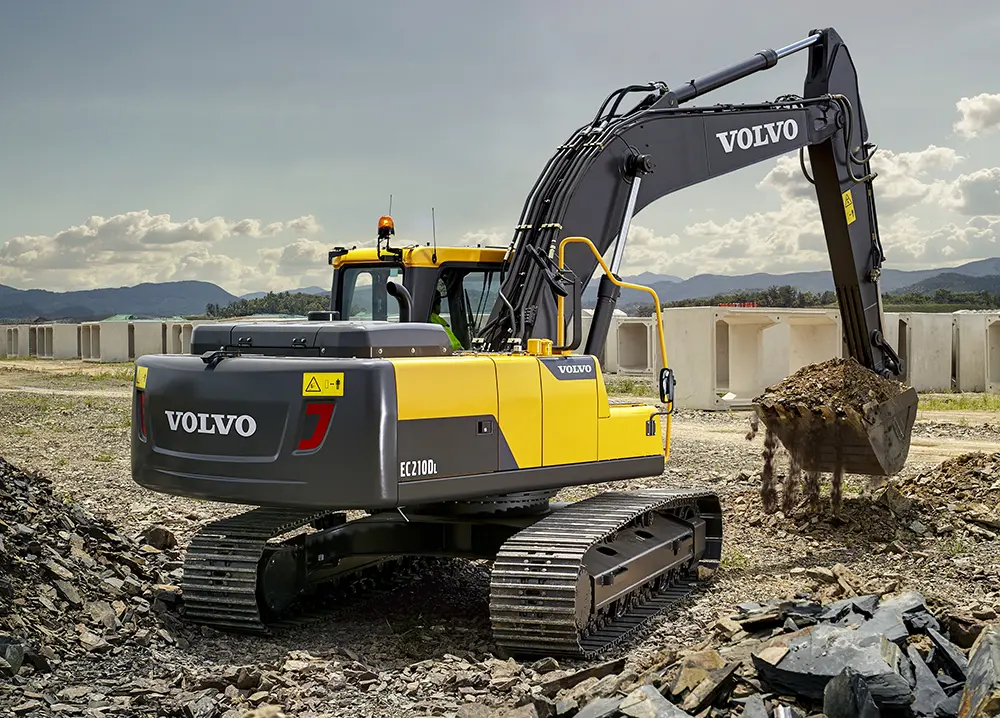 JCB
JCB is a famous UK excavator brand that was established in 1945. It has introduced its newest excavator lineup. The newest lineup is known as the X series, which contains a large number of new models as compared to previous ones. Moreover, it also allows the use of bigger attachments with new excavator models.
JCB is an English-based mini digger supplier that has more than 300 machines. They are known for their popular excavator models.
Products Available
Compact excavators
Large and heavy-duty excavators.
Attachments Available
Trencher
Tree spades
Tillers
Sweeper collectors
Stump Grinders
Snow attachments
Shovels
Ripper Tooth
Rakes
Lifting equipment
Hydraulics breakers
Grabs and Grapples
Forks
Earth Drills
Buckets
Brush Cutter
Doosan
Doosan is also a South Korean brand of excavators established in 1896. The mini digger factory of Doosan is also one of the oldest mini digger manufacturers factories. Doosan introduced its concept-X excavator, for which the international forum design awards awarded it Gold Award.
Doosan is also the parent company of Bobcat mini excavator manufacturers.
Products Available
Mini excavators
Crawler excavators
Wheel excavators
Attachments Available
Severe-duty bucket
Heavy-duty bucket
Ditch-cleaning bucket
Angle tilt bucket
Thumbs
Log Grapple
Hydraulic quick coupler
Grapple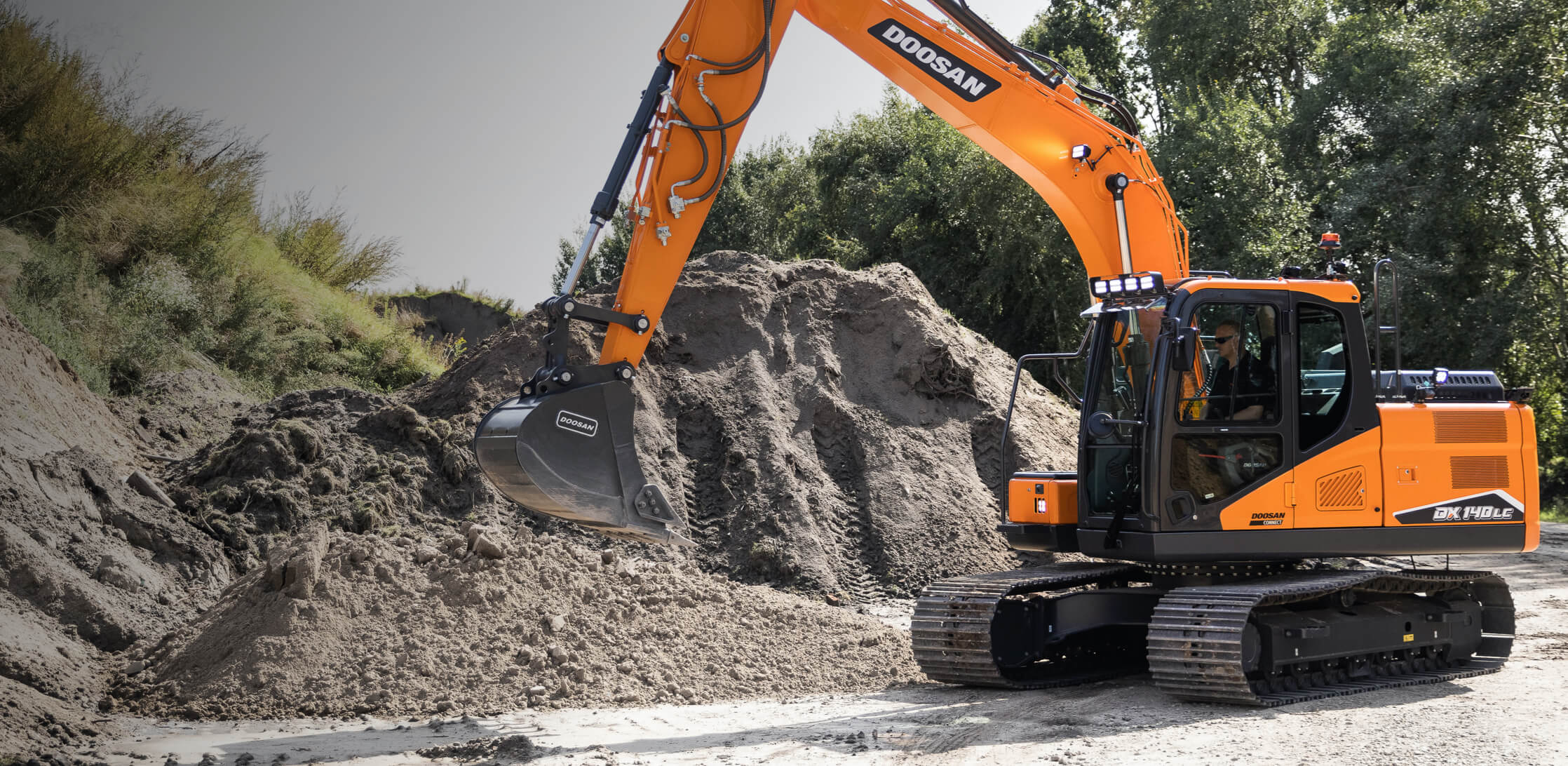 Conclusion
Make sure you visit the mini excavator factory (if possible) when purchasing the right excavator for your construction projects. You can contact us now to get your quote if you want a reliable Chinese manufacturer.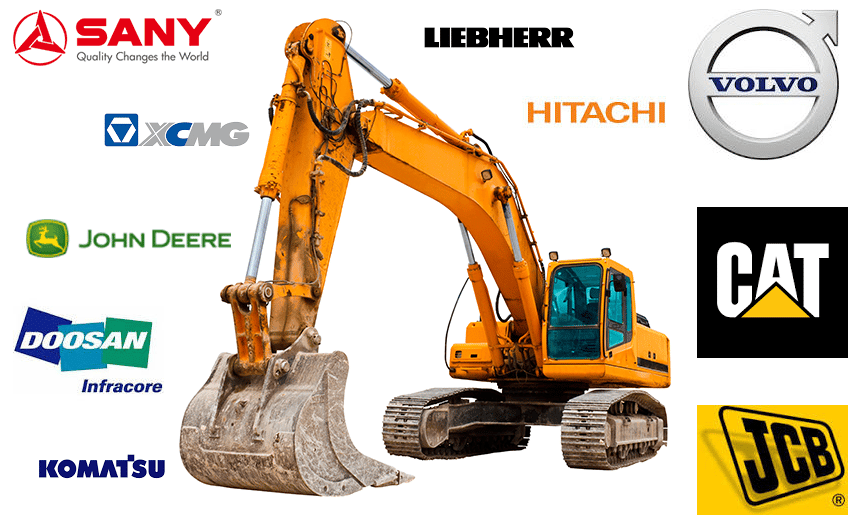 FAQs
Who Makes the Best Mini Excavator?
All the brands listed above are known for their high-quality excavators. But Caterpillar is the most reliable one.
How Many Brands of Mini Excavators Are There?
There are around 20 major brands of compact excavators across the globe.
Are the Chinese Mini Excavators Any Good?
Yes. Chinese mini excavators have high quality and low prices. for example, HIXEN is a good mini excavator supplier that has more than 3 years of export experience. And they have a good reputation among their customers. They mainly provide mini excavators from 800kgs to 6 tons. The price and quality are both good.